Taking from twitter, appeal for support
I am Efe Goodluck by name. I am sending this message with my sincerely heart to appeal for support.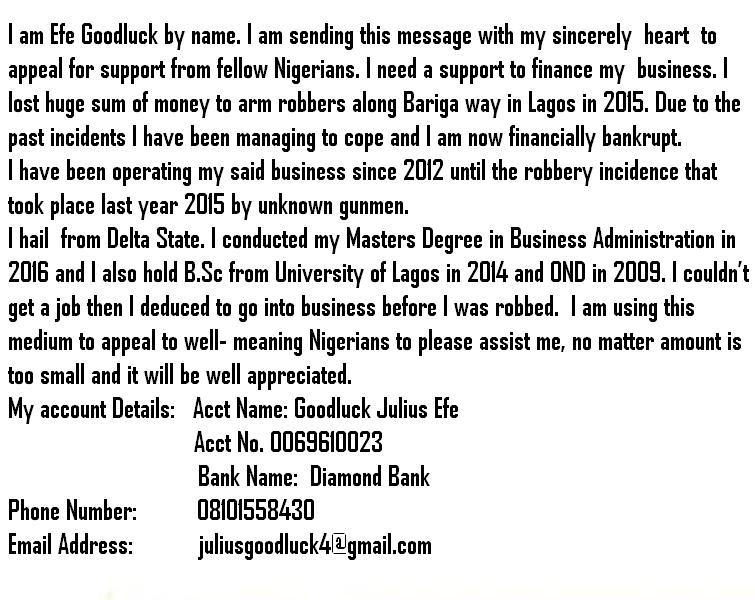 Published by Tom Lori
Nulla sagittis convallis arcu. Sed sed nunc. Curabitur consequat. Quisque metus enim venenatis fermentum mollis. Duis vulputate elit in elit. Si vous n'avez pas eu la chance de prendre dans tous.
Follow us Google+.